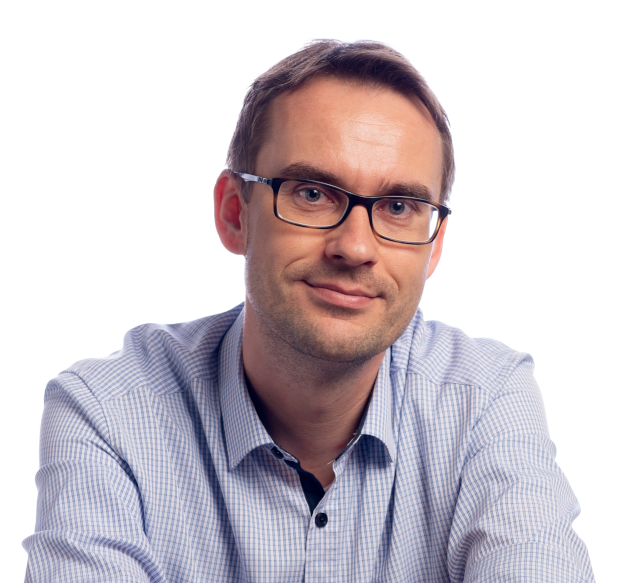 I am a Professor and Chief Investigator of the QUT Centre for Robotics at Queensland University of Technology (QUT) in Brisbane, Australia, where I lead the Visual Understanding and Learning Program.
I am Deputy Director (Research) for the ARC Research Hub in Intelligent Robotic Systems for Real-Time Asset Management (2022-2027). I was Chief Investigator of the Australian Centre for Robotic Vision 2017-2020.
I conduct research in robotic vision, at the intersection of robotics, computer vision, and machine learning. My research interests focus on scene understanding, object-based semantic SLAM, robotic learning for navigation and interaction, uncertainty and reliability of deep learning in open set conditions. I furthermore lead a project on new benchmarking challenges in robotic vision.
I am very honoured that my work was recognised through a Google Faculty Research Award (2018) and an Amazon Research Award (2020).
I regularly organise workshops at robotics and computer vision conferences, such as RSS, CVPR, and ICRA. I am member of the editorial board for the International Journal of Robotics Research (IJRR), and co-chair of the Technical Committee on Computer and Roboti Vision of IEEE the Robotics and Automation Society. I was Associate Editor for the IEEE Robotics and Automation Letters journal (RA-L) from 2015 to 2019, and served as AE for the IEEE International Conference on Robotics and Automation (ICRA) 2018 and 2020.
news
| | |
| --- | --- |
| Dec 1, 2022 | I am General Chair for the Robotic Vision Summer School (RVSS) 2023. Registrations are open now! If you are a first-year PhD or Master's student, or an exceptional undergraduate student, have a look and consider joining us for an amazing week of hands-on learning, and making new friends at the beach and campfire, from 6-11 February 2023. |
| Aug 1, 2022 | My application for promotion to Professor has been successful! Only two years after becoming Associate Professor, this appreciation by QUT is very much owed to the immense support by my colleagues in our QUT Centre for Robotics, the School for Electrical Engineering and Robotics, and my collaborators at QUT, in Australia, and internationally! |
| Jul 22, 2021 | Our application to establish the Australian Research Council Research Hub in Intelligent Robotic Systems for Real-Time Asset Management has been successful! In this 5 year project we will develop new robotic capabilities to transform the way infrastructure and assets are inspected, managed, and maintained. This is a joint project with the University of Sydney, the Australian National University in Canberra, and many partners from industry. I will serve as Deputy Director (Research), and look forward to working with new colleagues and old friends! |
| May 21, 2021 | I feel very humbled to have been listed as #39 of the AI2000 Most Influential Scholars in Robotics (2011-2020) in the world. |
| Aug 1, 2020 | I am incredibly happy and very proud to announce I have been promoted to Associate Professor. A big THANK YOU to all my collaborators, colleagues, mentors and friends at the Australian Centre for Robotic Vision, the QUT Centre for Robotics, and all around the world! |
| Apr 1, 2020 | I am happy and feel very honoured to announce I received an Amazon Research Award for my proposal "Learning Robotic Navigation and Interaction from Object-based Semantic Maps". |
| Mar 5, 2020 | We are hiring PhD students and postdocs! I am offering a 3 year contract for a postdoctoral research fellow to work with me on our Visual Learning and Understanding research program. If you are interested, please read the position description and contact me. The QUT Centre for Robotics is also offering fully funded PhD positions in a number of areas, including visual learning and understanding, perception and localisation, decision and control, physical interaction, and human interaction. |
| Feb 15, 2020 | Our workshop proposal at ECCV has been accepted! We will organise a half-day workshop on Beyond mAP: Reasessing the Evaluation of Object Detectors and will run our Probabilistic Object Detection Challenge again. |
| Jan 25, 2020 | Our paper Residual Reactive Navigation: Combining Classical and Learned Navigation Strategies for Deployment in Unknown Environments has been accepted for ICRA 2020. In this work led by Krishan Rana, we focus on improving the efficiency and generalisation of learned navigation strategies when transferred from their training environment to previously unseen environment. Check out the paper on arxiv, and the project website. Code is available too. |
| Dec 15, 2019 | I had a fantastic week at the IEEE Robotics and Automation Society Summer School on Deep Learning for Robot Vision in Santiago, Chile! It felt very rewarding to interact with around 100 undergraduate, Master's and PhD students from Chile, South America, and around the world – the next generation of robotics researchers. I gave an introduction to deep learning and two more lectures about two of my favourite research topics: uncertainty and reliability of deep learning, and semantic object-based SLAM. |